Over the past few weeks, the price of Cardano has experienced significant volatility. The altcoin initially rose from $0.37 but was later rejected at $0.45. However, over the last 24 hours, there has been a slight increase of 1.3%, while the weekly chart indicates a 6.2% price increase.
The technical analysis of ADA suggests that the bulls are attempting to take control of the price. Demand and accumulation showed signs of recovery.
Despite the slow progress in the ADA price, there is a critical resistance level that must be surpassed to trigger a rally. For the bulls to gain further momentum, buying strength must increase significantly in the upcoming trading sessions.
Additionally, major altcoins have been stagnant due to Bitcoin's difficulty in reaching $30,000. If BTC reclaims this level, it could propel ADA bulls to drive up the price in the subsequent trading sessions. Furthermore, the market capitalization of ADA has recovered, indicating that buying pressure is returning to the market.
Cardano Price Analysis: One-Day Chart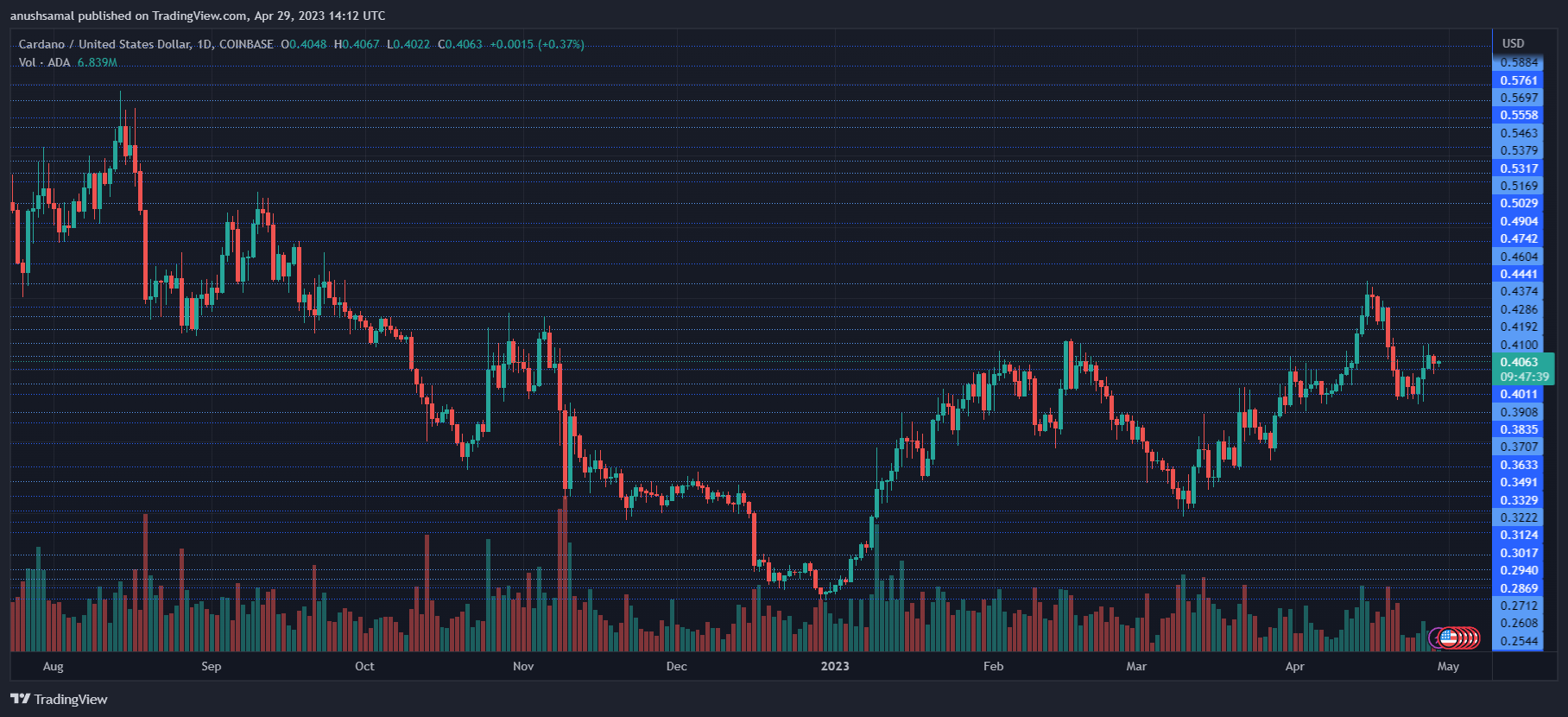 At the time of writing, ADA was trading at $0.40. The overhead resistance was $0.42. This level has proven to be a significant hurdle for Cardano in the past, and multiple attempts to break through it have been unsuccessful.
However, if ADA manages to move above this resistance level, it could trigger a rally and push the price towards $0.46.
On the other hand, if the price falls from its current level, the support level stands at $0.39. If ADA fails to remain above this support level, it could lead to a drop in price to $0.36. The amount of ADA traded in the last session turned green, indicating an influx of buyers.
Technical Analysis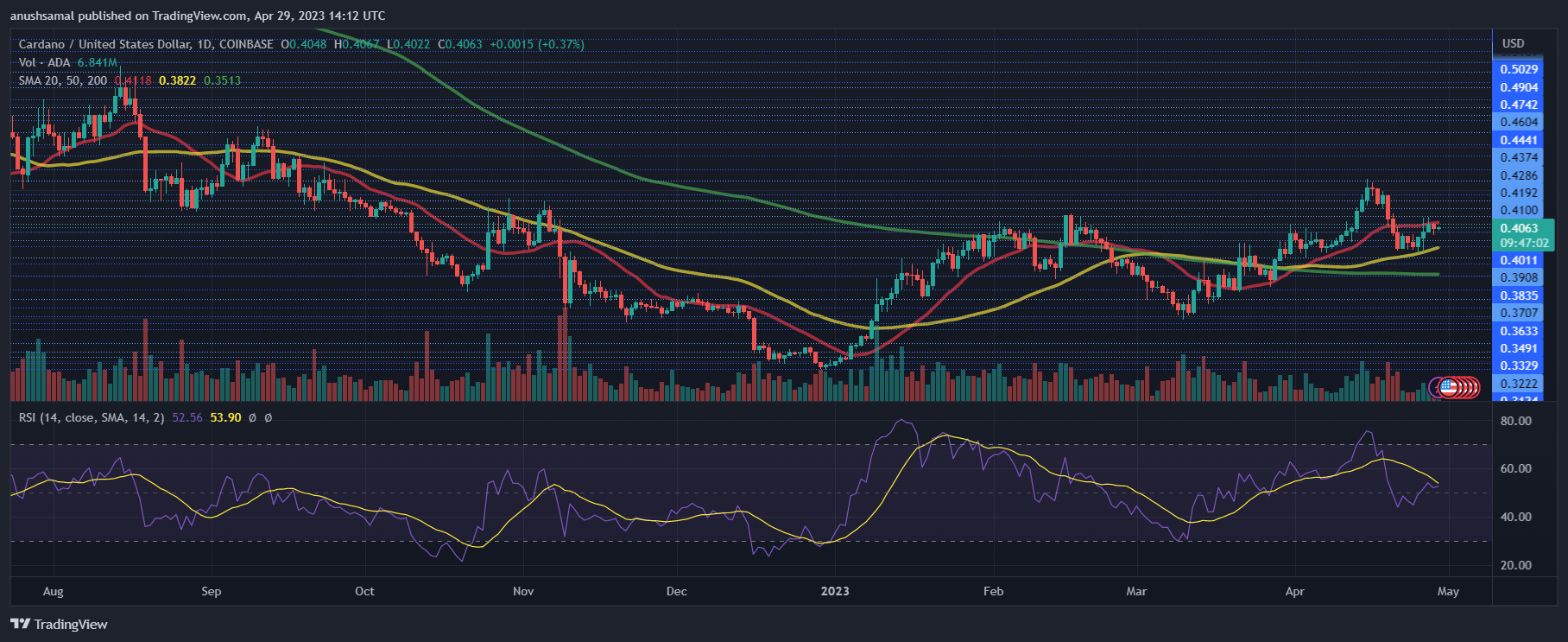 While there has been a slight uptick in demand for ADA, the buying strength on the daily chart has seen a slight downtick. The Relative Strength Index remains above the half-line, suggesting that buyers still have control of the market.
However, Cardano's movement below the 20-Simple Moving Average line indicates that sellers may take over soon as the demand is not adequate. This reading implies that sellers are driving the price momentum in the market.
ADA formed sell signals in line with other indicators. The Moving Average Convergence Divergence showed red histograms under the half-line, indicating a signal to sell, based on price momentum and reversals.
The Directional Movement Index was negative, indicating negative price momentum, with the -DI line (orange) above the +DI line (blue). The Average Directional Index (Red) was nearing 20, indicating that the current price action lacked strength.