The Chainlink price has been trading within a narrow range recently, leading to decreased investor interest. However, in the past 24 hours, the altcoin managed to experience a 1.5% increase, indicating sideways movement.
On the weekly chart, LINK showed a 4% upward movement. Despite these gains, the technical analysis indicates that the bears still control the price action. Both demand and accumulation levels remain low, although there has been a slight increase in buying activity on the daily chart. Nonetheless, sellers still dominate the market.
The decline in Bitcoin's price below $27,000 has caused uncertainty among altcoins, preventing them from making decisive moves on their respective charts. Following a period of consolidation, a price breakout is possible.
While the technical outlook suggests bearish strength, there are also signals of a potential reversal. However, for LINK to initiate a price recovery, it will depend on broader market strength, as indicated by the decline in the LINK market capitalization, reflecting weak buying power.
Chainlink Price Analysis: One-Day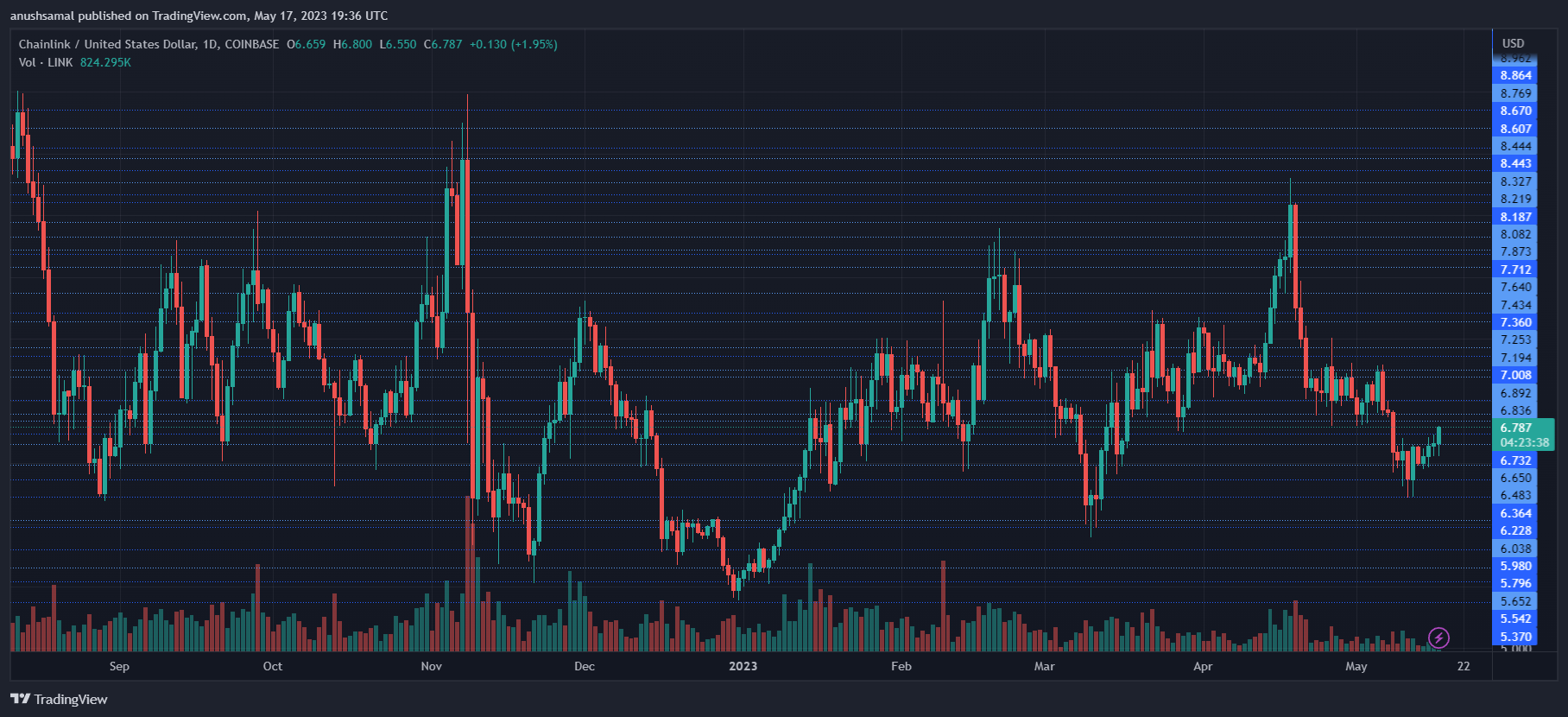 At the time of writing, the price of LINK was $6.78, as it attempted to break its sideways trading pattern while remaining below its resistance level of $6.90. A successful breakthrough above $6.90 could potentially trigger a rally toward $7.20.
Conversely, if the price falls from its current level, it may decline to $6.30. A breach of the $6.30 support line could push the price below $6.
On the other hand, as long as LINK remains above the local support line at $6.60, it has the potential to continue its recovery on the chart. The volume of Chainlink traded in the previous session was positive, indicating buyers were starting to reemerge in the market.
Technical Analysis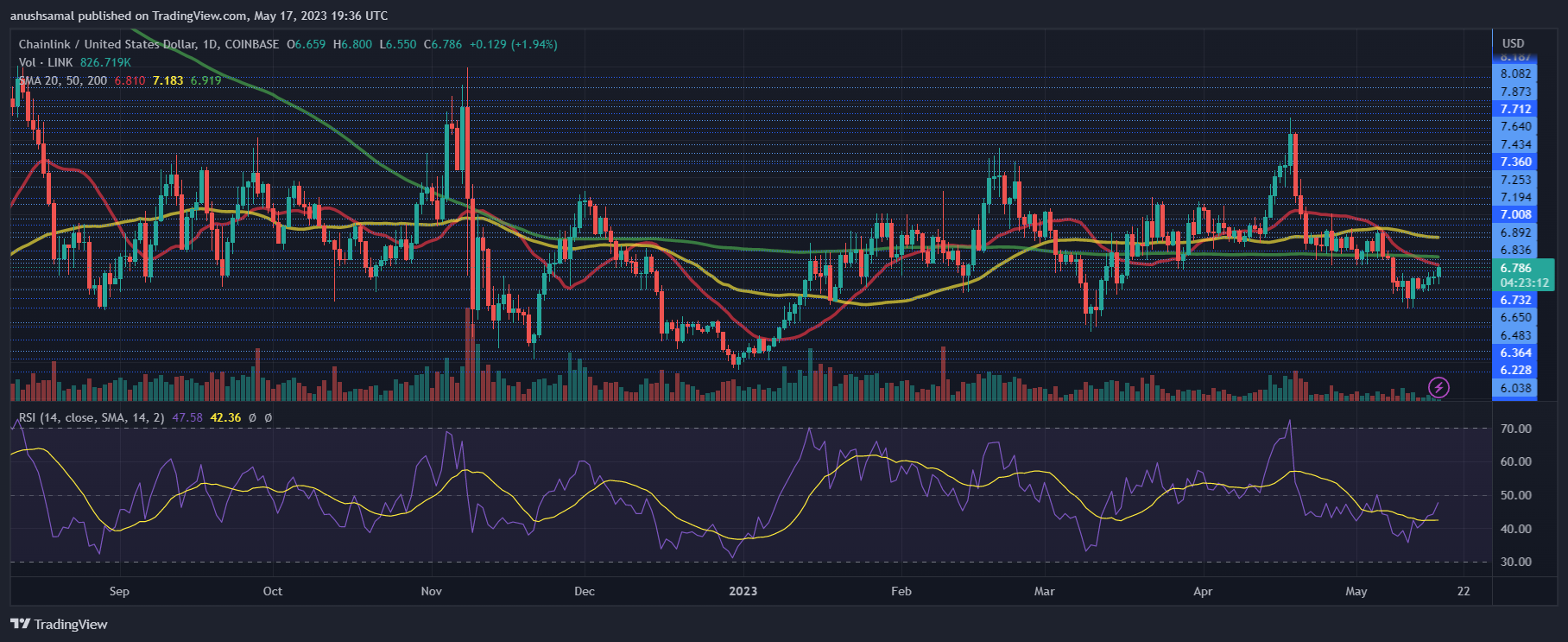 Following sustained selling pressure, LINK is now trying to attract buyers back into the market. The Relative Strength Index (RSI) has been trending upward, nearing the halfway point. However, at the present moment, sellers still outnumber buyers.
Additionally, LINK is attempting to trade above the 20-Simple Moving Average (SMA) line, indicating a renewed demand in the market. Despite the coin's recovery attempts, sellers still drive the overall price momentum.
A buy signal emerged as the price and buying strength of LINK aimed for recovery. The Moving Average Convergence Divergence (MACD), a tool that reflects price momentum and potential trend reversals, formed a green signal bar aligned with a buy signal.
This indicated a potential for positive price movement. Additionally, the Bollinger Bands were wide and parallel, suggesting that the coin would likely attempt a breakout from its previous consolidated price action.